Interested in becoming accredited? HLAC accreditation, which is good for three years, means that a laundry meets HLAC Accreditation Standards. These standards have been documented, published, and professionally recognized.
HLAC Accreditation
HLAC Accreditation, which is good for three years, is an independent third-party program that acknowledges that a laundry organization meets the highest standards for processing healthcare textiles.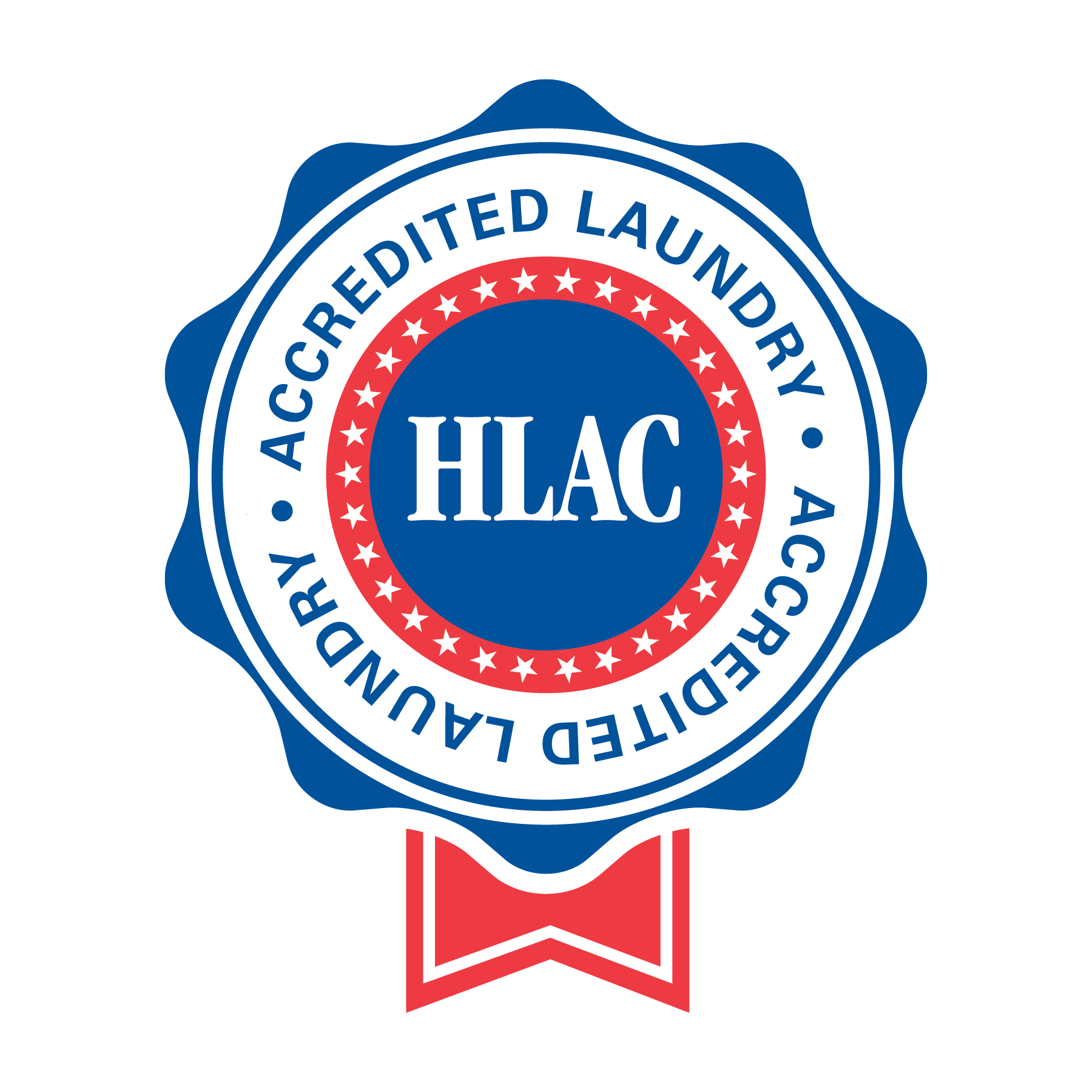 I Want to be Accredited. Now What?
Is Your Plant Ready?
Starting the Application Process
Fill out the Accreditation Agreement
This will create a free Accreditation Portal where you can view the status of your accreditation, upload documents, and more! 
Don't forget to get Certified Hygienic Testing!
Completing the Inspection Agreement
Now that the agreement has been submitted, HLAC will review it and assign an inspector. From there the inspector will work with you to schedule the best time for a visit.  
After the Inspection
Once we receive the inspection report form from the inspector it will then be submitted to the Accreditation Subcommittees. Our Accreditation Committee is broken up into subcommittees in order to avoid any conflicts with competitors of any kind.  
Once the subcommittee has reviewed the inspection report form, they will determine if there are items that need to be remediated or if the plant has been approved for accreditation.  
If the plant has items to remediate HLAC will send the plant a remediation table with the failed standards. See Process Guide for more information on the remediation process.  
Congrats! What To Do Now That Your Laundry is Accredited.
You are now accredited for three years! 
HLAC will send you a certificate along with HLAC Accredited Laundry logos for you to add to your website, email signatures, or any other marketing material.  See your laundry added to our Laundry Map and Directory!

Watch for emails and social media posts to stay up-to-date on the latest HLAC news. We're excited to have you as part of our HLAC family!

Congratulations
to the following laundries!
Healthcare Laundry Accreditation Council (HLAC) has always taken pleasure in offering accreditation and now, certification to laundries that not only provide quality healthcare textiles but have proven the process in which they take is accurate and credible.
Accreditation demonstrates a commitment to excellence, and certification adds that extra stamp of validation that guarantees the highest hygiene and safety standards.
Apply & submit documents by December 31, 2023 to get a 50% discount!
Hear what accredited laundries are saying