H

ealthcare


L

aundry


A

ccreditation


C

ouncil
Professionals Working Independently with the Highest of Standards in the Best Interests of the Industry
The Healthcare Laundry Accreditation Council (HLAC) is a nonprofit organization that inspects and accredits laundries that process reusable textiles for hospitals, nursing homes and other healthcare facilities – based on the highest, professionally recognized standards for patient safety and infection prevention.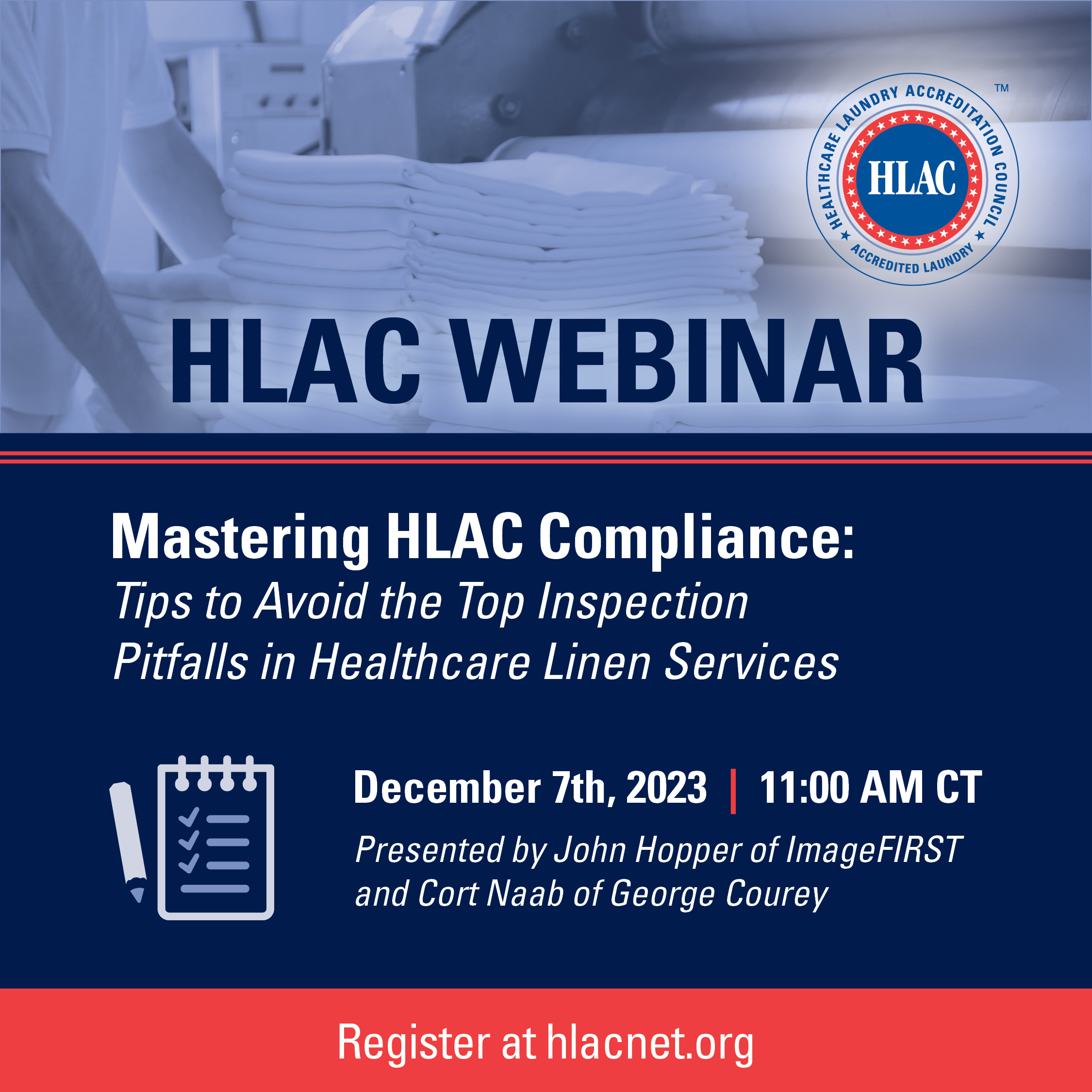 Register Now!
This webinar will cover the top most failed inspection items and how to work with your plant to avoid them. The presentation will also allow Q&A with two industry experts serving on the HLAC Board of Directors.
Have specific questions? Let us know ahead of time when registering.
Benefits of Accreditation
Accreditation affirms that a laundry organization that processes healthcare linens has successfully passed an inspection of the following: its facility, policies and procedures, training programs, and its relationships with its healthcare customers.
Congratulations
to the following laundries!
Healthcare Laundry Accreditation Council (HLAC) has always taken pleasure in offering accreditation and now, certification to laundries that not only provide quality healthcare textiles but have proven the process in which they take is accurate and credible.
Accreditation demonstrates a commitment to excellence, and certification adds that extra stamp of validation that guarantees the highest hygiene and safety standards.
No need for upfront payments, just straightforward savings for your laundry.
Apply for Certified Hygienic Testing, and you'll enjoy $875 in savings when it's time to renew. That's 50% off your first renewal!
Recent News, Updates & Events
HLAC offers third-party certification of laundry facilities' linen processes which includes facilities to implement routine microbiological and yeast/mold testing on its products.
read more