IP and Hospital Resources
Is your laundry accredited?

The importance of having your laundry facility accredited is ensuring the correct processes are being followed and the end results guarantee the most important thing – patient safety.
Requesting that your laundry holds some sort of accreditation or certification assists you in keeping patient safety the top priority.

HLAC's Accreditation Checklist was created to assist laundries in preparation for their inspection when acquiring Accreditation.
This checklist is an excellent tool for IPs when conducting a routine audit of the laundry. Click on the image below to download the free checklist to help you on your next visit!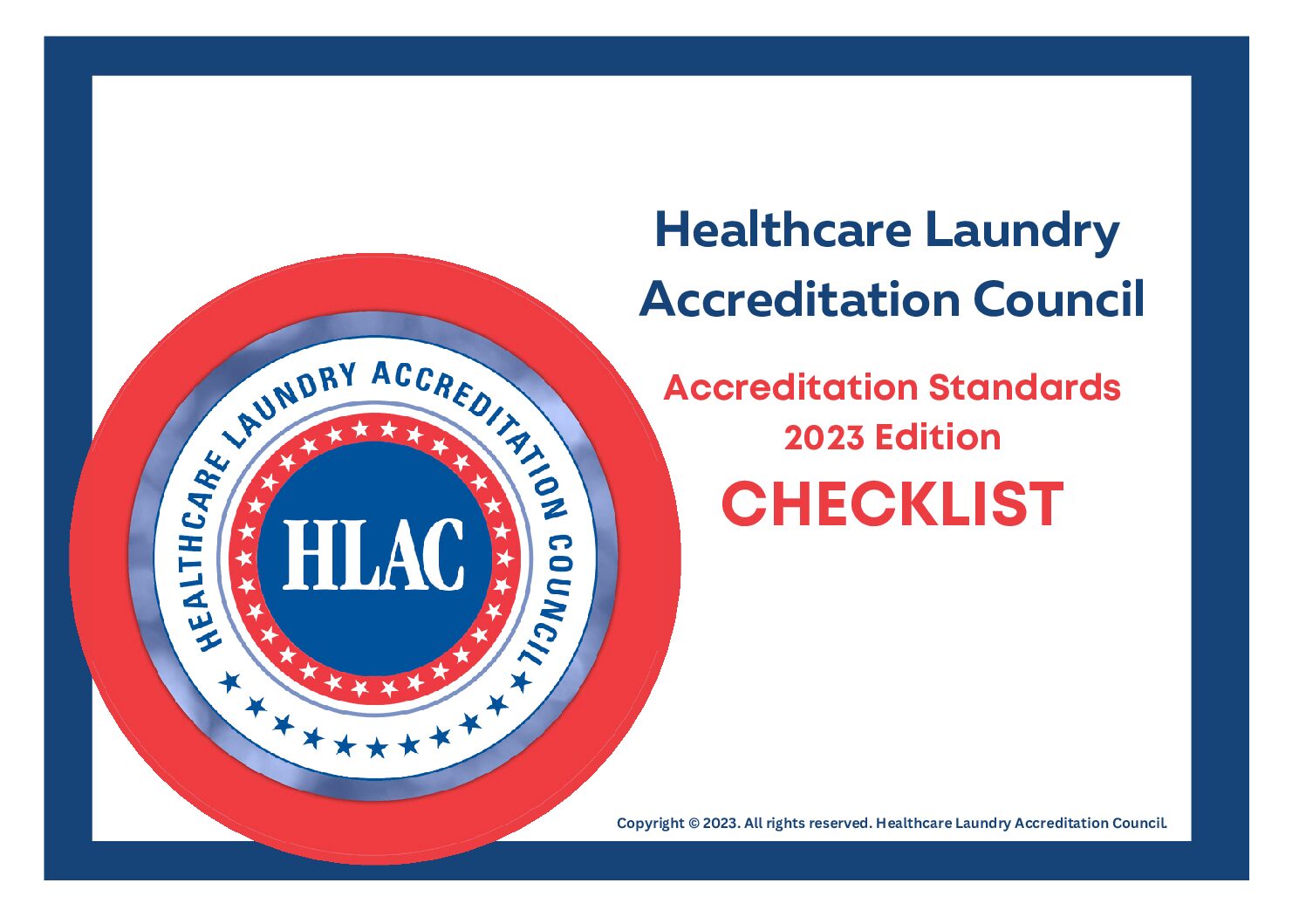 Congratulations
to the following laundries!
Healthcare Laundry Accreditation Council (HLAC) has always taken pleasure in offering accreditation and now, certification to laundries that not only provide quality healthcare textiles but have proven the process in which they take is accurate and credible.
Accreditation demonstrates a commitment to excellence, and certification adds that extra stamp of validation that guarantees the highest hygiene and safety standards.
Apply & submit documents by December 31, 2023 to get a 50% discount!