For the independent laundry, the benefits realized from accreditation – in advancing patient safety, quality improvement, credibility, competitiveness, and learning – all combine to outweigh the costs involved.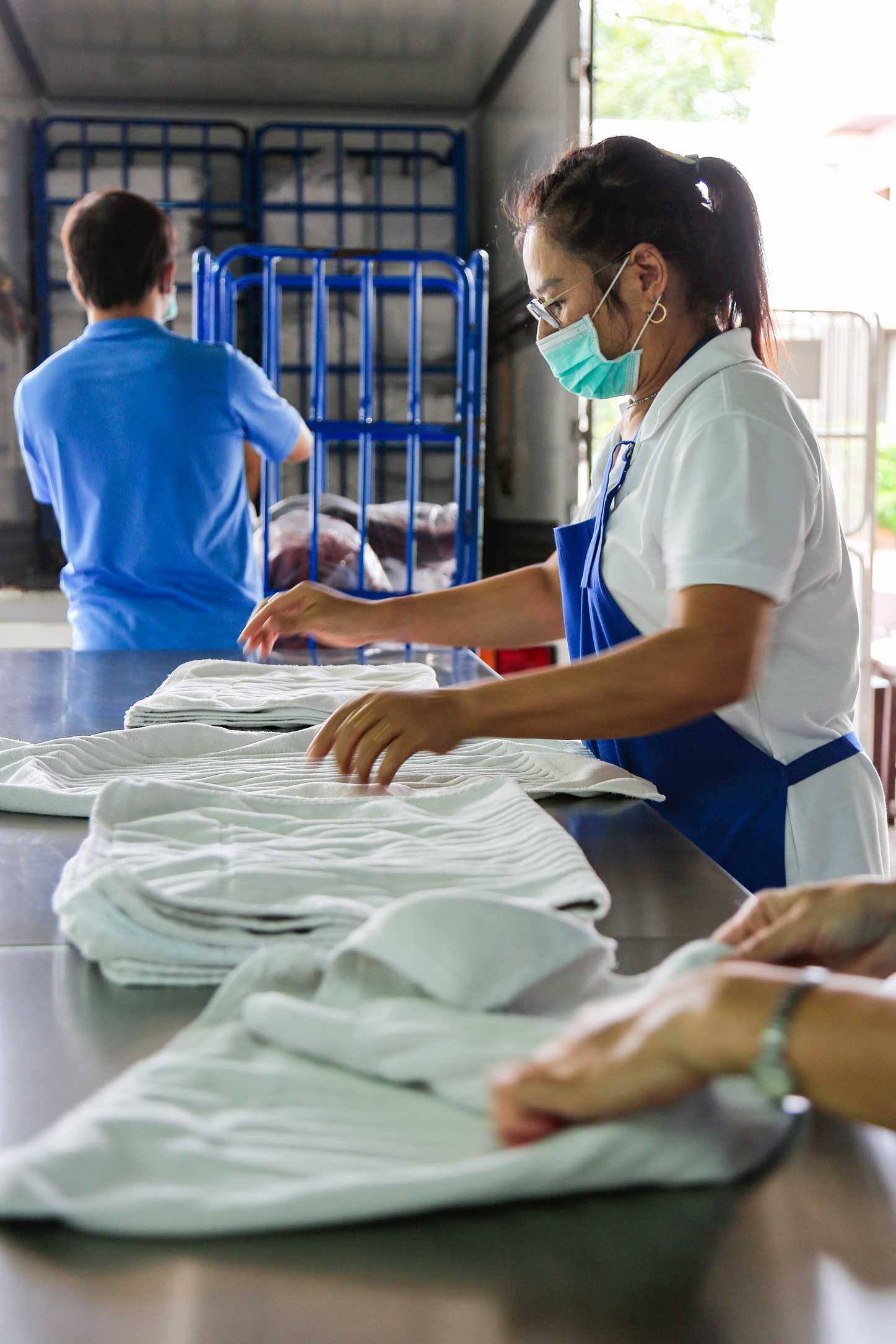 Patient Safety
With HLAC accreditation, a laundry becomes part of the safety solution in healthcare's ever-urgent effort to protect patients through the prevention of infections. 
Patient safety is important to us, as we know it is to our accredited laundries who put the special effort into their work.  
This safety affinity makes for a firm and fast connection with a healthcare customer, as in: "We share the same goals." Laundries without HLAC accreditation come up short in this very important way of comparison. 
Quality Improvement
Patient safety and quality improvement are inherently linked. The one does not exist without the other. 
Meeting and maintaining HLAC Accreditation Standards means a laundry has voluntarily committed to a new level of excellence in the way it processes healthcare textiles. 
 
The HLAC-accredited laundry is built right, equipped properly and staffed with qualified and trained personnel for processing product, interacting with customers and vendors and maintaining operations in a clean and aseptic manner. 
Credibility
To its healthcare customer, a laundry with HLAC accreditation possesses a kind of credibility that is instantly recognizable and highly attractive. It's like a dividend, advantage or benefit validating for the customer the laundry's expertise, believability, dependability, reliability, and soundness. 
The principal benefit to healthcare customers is the knowledge and confidence that their textile provider is meeting the highest standards for processing healthcare textiles in the industry, including strict adherence to federal government regulations and guidelines.

The customer can expect a consistent and smooth flow of clean textiles; and, ultimately, the knowledge of safety for their employees and the end user – the patient. 
Knowledge
Knowledge is the added asset of the HLAC-accredited laundry where education is routine and everyone wins as a result – the industry, the laundry organization, the personnel who work there, the healthcare customer and ultimately the healthcare patient. 
In all of HLAC's standards, knowledge is pervasive and one will find among these standards only the industry's best and most current practices; continuous learning and training of laundry personnel are the order of the day. 
Competitive Advantage
All the benefits of HLAC Accreditation, when combined, give a laundry a genuine advantage over its competitors. 
It is an edge that enables the laundry to crystallize and communicate those specific qualities that make it different from everyone else in the marketplace. 
 
Because of your accreditation, you can tell clients you share their patient safety goals, that you've raised the bar on how a laundry should process healthcare textiles, that they can have confidence in your highest of standards, and that your practices are the industry's best and most current available.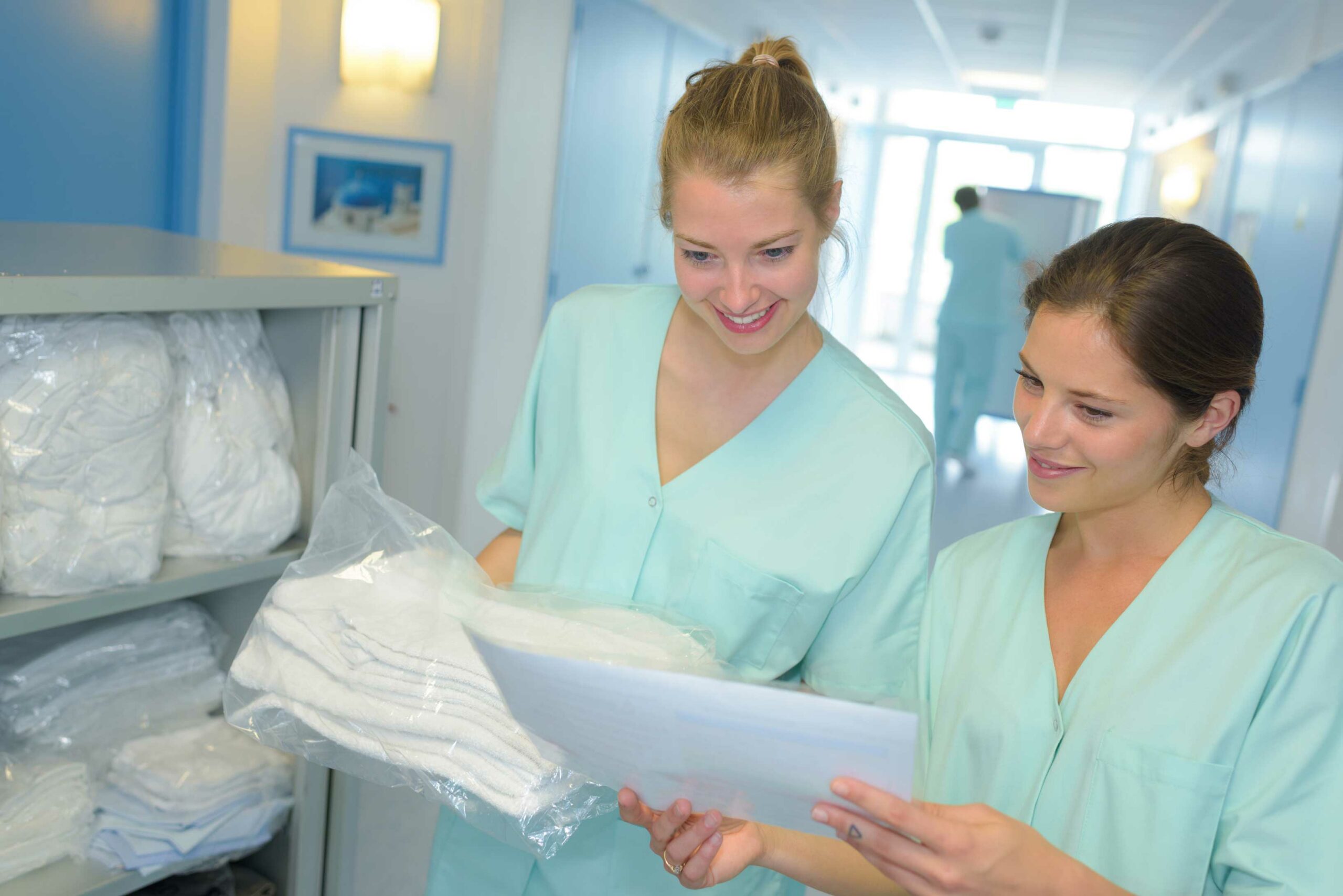 Congratulations
to the following laundries!
Healthcare Laundry Accreditation Council (HLAC) has always taken pleasure in offering accreditation and now, certification to laundries that not only provide quality healthcare textiles but have proven the process in which they take is accurate and credible.
Accreditation demonstrates a commitment to excellence, and certification adds that extra stamp of validation that guarantees the highest hygiene and safety standards.
Apply & submit documents by December 31, 2023 to get a 50% discount!